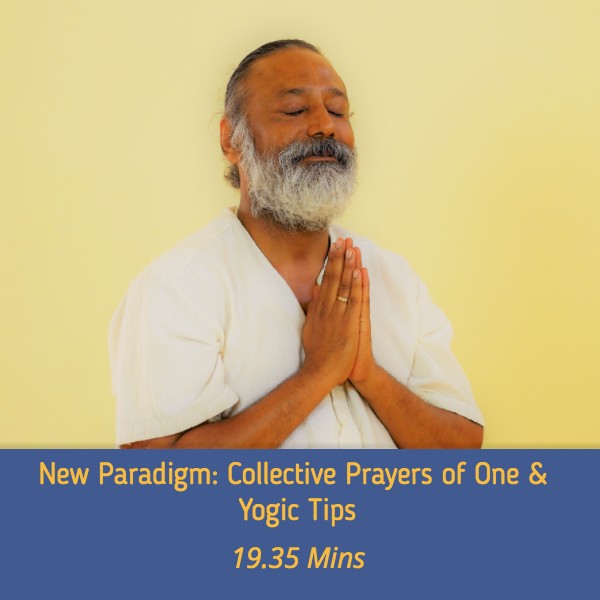 19.35 min We are the New Paradigm. From Bernie's bird of hope as One and now in time- witnessing the curse of Trump - be dissolved in the light of Consciousness, the We. Here We are here now! Our collective prayer is along with the prayers of each Living out through Mother Earth's fury of hurricanes, the fire, the eart...Read more
---
19.35 min
We are the New Paradigm. From Bernie's bird of hope as One and now in time- witnessing the curse of Trump - be dissolved in the light of Consciousness, the We.
Here We are here now!
Our collective prayer is along with the prayers of each Living out through Mother Earth's fury of hurricanes, the fire, the earthquake and human ignorance.
We are the collective prayers and the miracles of Each.
When awake, We are served by the legions of Angels as the vortex of Consciousness. Where Consciousness is, Light dwells in ease with victory.
Utilize these yogic tips & be the Yogi.