A SACRED FLOWER THAT IS THE SYMBOL OF LOVE, ENLIGHTENMENT, REBIRTH, AND PURITY: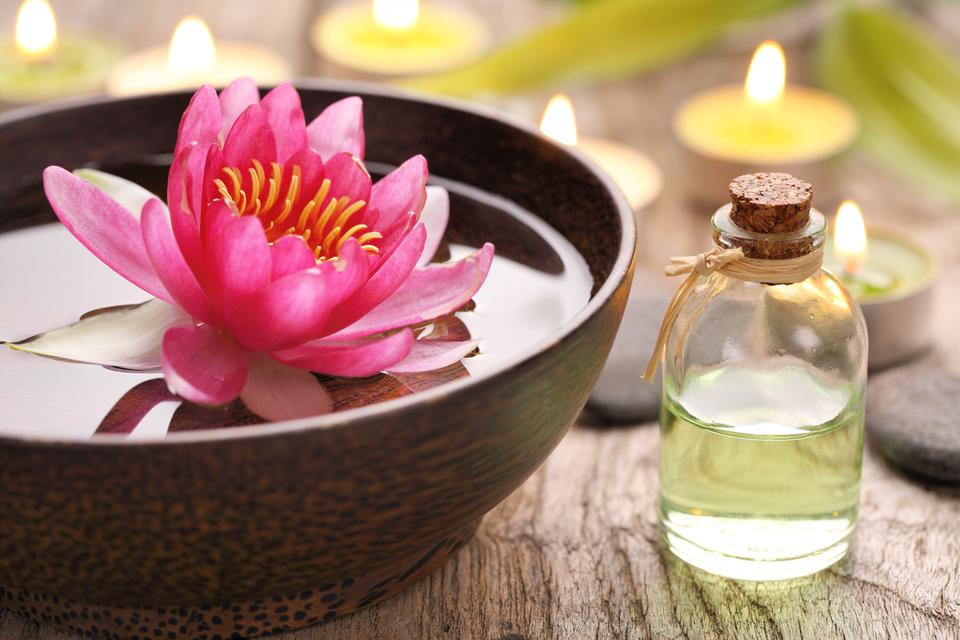 The Lotus flower is regarded in many different cultures, especially in eastern religions, as a symbol of purity, grace, enlightenment, self-regeneration and rebirth. Its characteristics are a perfect analogy for the human condition: even when its roots are in the dirty, murky waters, the Lotus blooms into a beautiful pure flower, signifying that we can rise above human suffering, overcome negative energies and circumstances in the same way as the lotus by moving from the lowest to the highest state of consciousness.
Lotus is a divine aquatic plant that is beneficial for the mind, body, and spirit from its nutrient filled roots to its blooming petals that break the water's surface.
It is broadly believed that lotus oil encourages tranquility, reflection, and meditation and to help activate and cleanse the pineal gland and refresh one's karma. Lotus oil provides a basis for spiritual, mental and physical well-being.
The plant lotus has a wide connection with the Hindu mythology as it is associated with the goddess of wealth. Lotus oil was utilized by ancient Egyptians during funerary ceremonies to help guide kings and priests to higher spiritual levels. This is because the symbol of the lotus flower seems to perfectly represent the motion of energy as it moves throughout the body from the root the crown chakra through the pineal gland. Hence, it's also associated with the powers of creation. Ancient Romans used lotus essential oil to treat respiratory problems such as asthma.
Aromatherapy. Lotus oil can be directly inhaled. It can also be used as a room freshener. 
Astringent. The astringent property of lotus oil treats the pimples and blemishes.
Anti-aging benefits. The soothing and cooling properties of lotus oil improve the skin texture and condition. The anti-aging properties in lotus oil help to repair proteins in the body. For these results, the oil can be blended together with sandalwood, citrus oils, and floral. It helps to prevent and treat skin infection.
Bath and Massage. It could be used as a bath oil or massage oil which stimulates the skin and also provides pleasure and relaxation.
Therapeutic uses. Lotus oil reduces anxiety hence calming the mind. Aromatherapists use the lotus oil to treat medical conditions like depression, and nervousness.
Improves one's concentration. Lotus oil enhances concentration by offering peace and clarity. It also helps in personal development.
Improves Blood Circulation. Lotus oil possesses cardiotonic properties. It lowers high blood pressure and brings peace in life.
Calms the nervous system. Lotus oil provides a sense of calmness. It also cools down the nervous system.
Energetic benefits. This oil effectively works on liver, gall bladder and solar plexus which help to alleviate anger.
Neutralizes free radicals. Lotus oil possesses flavonoids and polysaccharides which act as antioxidants, moisturizers, and anti-inflammatory.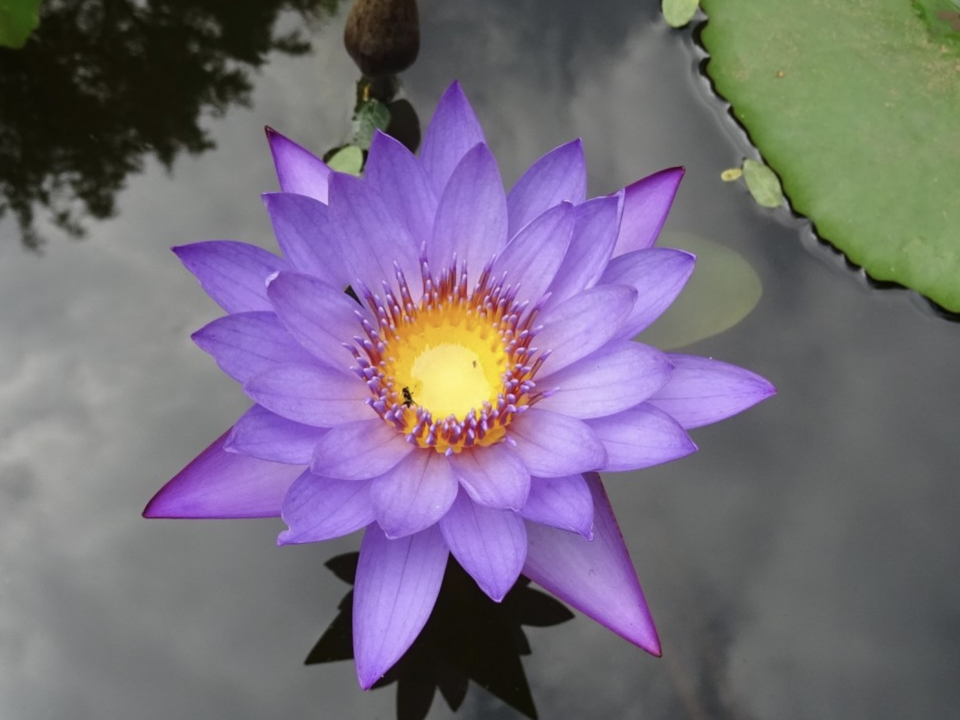 Blue Lotus Essential Oil:
Blue lotus oil produces the mesmerizing combination of sweet floral aroma which is extensively used in the perfumery industry for the formulation of various aromatic products such as scented candles, room fresheners, perfumes and many more. Our blue lotus oil is prepared from the petals of blue lotus through solvent distillation method. It is also used for spiritual awakening and meditation purposes.
Blue lotus was also known as the "The Sacred Scent of Cleopatra" and was essential oil worn behind her ears. Blue lotus oil is widely used by aromatherapists to provide relief from stress, anxiety, and absent-mindedness. It has a sweet floral aroma. The blue lotus oil has extremely soothing and calming properties and is effective for stress, anxiety, and irritability. It is well known for providing relief from muscle cramps and provides a euphoric sensation.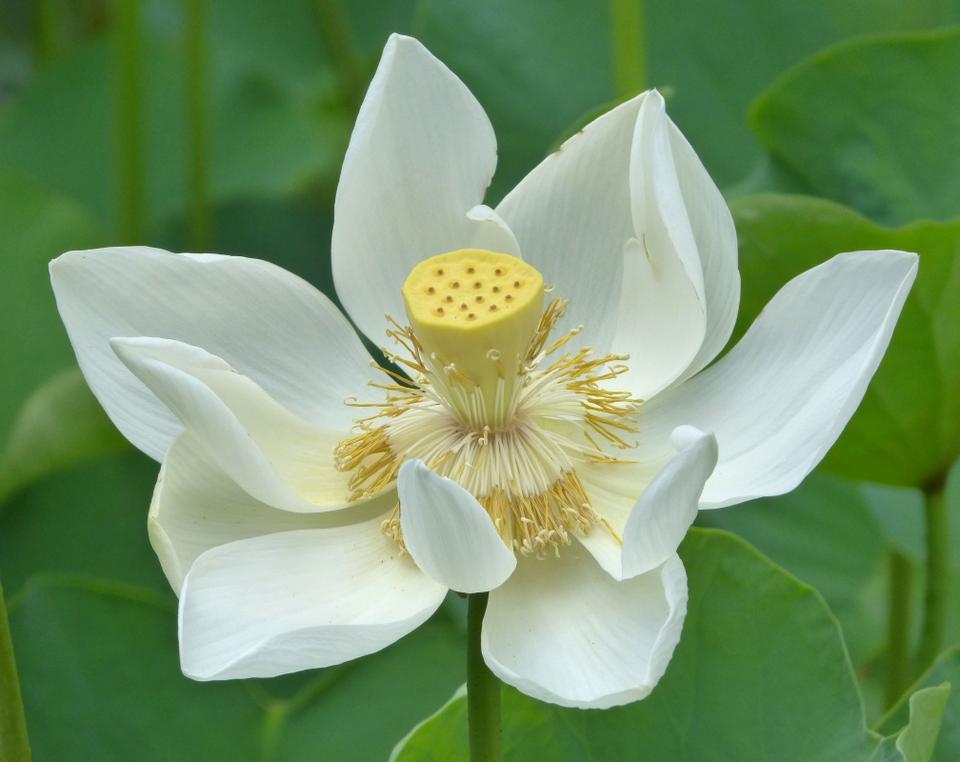 White Lotus Essential Oil:
White lotus oil is enriched with the soothing and calming properties, therefore, it is extensively used in aromatherapy treatment centers to provide immense relief from stress, anxiety, depression, irritation, and many other problems. It is helpful in driving away negative energies and helps in promoting tranquility, spiritual reflection, and meditation. It is obtained from the beautiful flower of white lotus by using the solvent extraction method. The white lotus is mainly found in muddy ponds but it is considered as a sacred flower in Buddhism and Hinduism.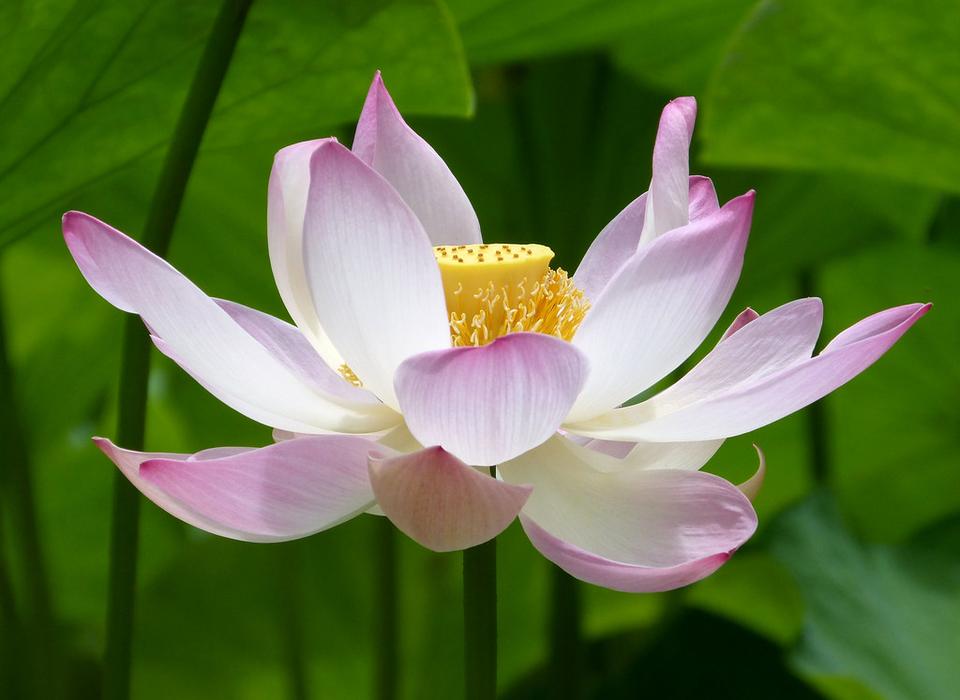 Pink Lotus Essential Oil:
Pink lotus oil is extracted from pink lotus by using the solvent extraction method.  The Pink lotus oil is enriched with remarkable therapeutic properties and extensively used for aromatherapy, spiritual awakening and production of various perfumery products. Pink Lotus helps to promote peace, tranquility, and calmness for the body, mind and spirit.
Suggestions for Use: Add 2-3 drops to a bath or oil diffuser. For massage dilute it with your favorite carrier oil (9 parts to 1 ratio). Do not use undiluted on broken skin or irritated skin. A skin patch test is recommended for those with sensitive skin. If Irritation occurs, discontinue use. If pregnant or suffering from a medical condition seek advice before use. For external use only. Avoid contact with eyes and keep out of the reach of children.
Medical Disclaimer:
The information on this site is not intended or implied to be a substitute for professional medical advice, diagnosis or treatment. All content, including text, graphics, images and information, contained on or available through this web site is for general information purposes only.