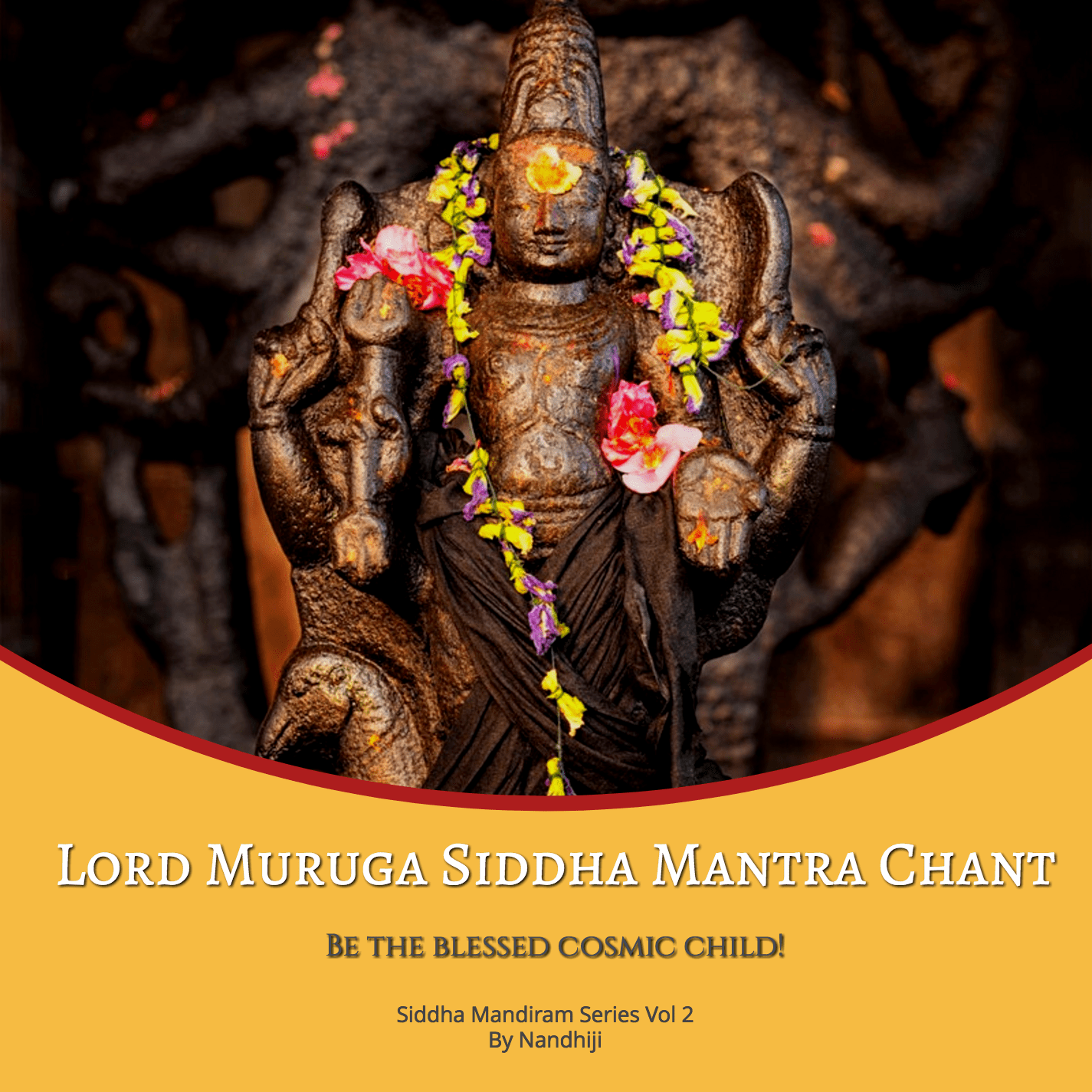 Lord Muruga: Be the empowered Cosmic Child Lord of the Six-Pointed Star Mantra: SA RA VA NA BHA VAA YA IYUM KLEEYUM SAVUM AUM SWAHA CLICK HERE TO LISTEN TO A SAMPLE! Lord Muruga is the Guru to all Gurus represented by the mystical navel chakra that is aligned to the third eye. Stimulating the navel chakra, the third ey...Read more
---
Lord Muruga: Be the empowered Cosmic Child
Lord of the Six-Pointed Star
Mantra:
SA RA VA NA BHA VAA YA
IYUM KLEEYUM SAVUM
AUM SWAHA
Lord Muruga is the Guru to all Gurus represented by the mystical navel chakra that is aligned to the third eye. Stimulating the navel chakra, the third eye of awareness opens.
To the Siddhas, the pathway to enlightenment is through Lord Muruga.
Lord Muruga is daughter/son of Infinity of realization and the Energy of realities.
When our inner fire of Mother Kundalini rises and we realize that we are the vast
immense Soul, we are blessed to be the Cosmic Child.
Invoking Lord Muruga through the mantra and be the blessings of the realized.
Benefits of mantra chant of Lord Muruga:
- Awaken our dynamic energies of initiatives, daring, resourcefulness
and entrepreneurship
- Light our inner radiance
- Accomplish all that we wish to guided in success and unlimited energies
- Be guided by the primordial Light within unhindered by karma
Digital download contains 108 repetitions of the mantra in
Nandhijis
own voice.